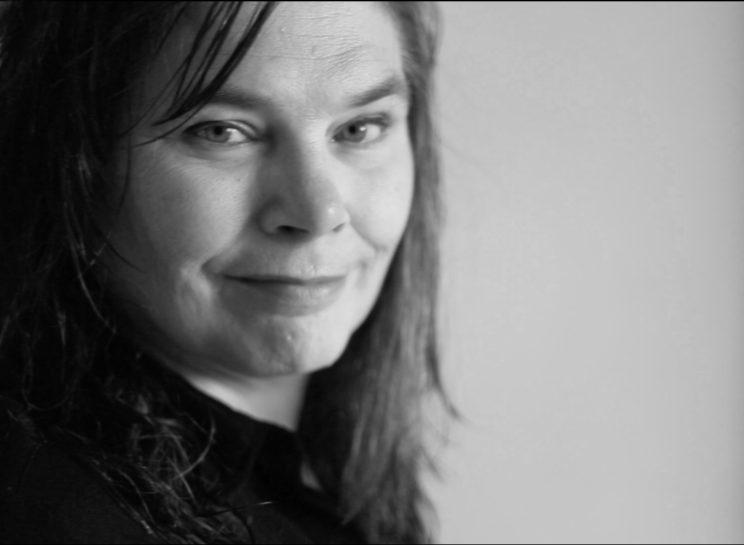 Wendelien Voogd (1964) is a documentary filmmaker and visual anthropologist based in Rotterdam.
As a documentary filmmaker she filmed the BoysChoir of Rotterdam and the rituals of ponygirls during a Catholic procession and horseblessening in their village. As a freelance journalist Wendelien wrote about heritage, music and culture for newspapers and magazines. As a researcher and mediaspecialist she works for internetprojects focussing on heritage, history and local culture.
Currently Wendelien is doing research in Staphorst, preparing a documentary about the Staphorst seamstresses and finishing a youthdocumentary about a young Rotterdam jumprider. Besides filmmaking, Wendelien works as a freelance scripteditor, as scriptcoach voor beginning filmmakers and as a guestteacher on media and ethnographic film.
Wendelien Voogd studied visual anthropology and completed the de IDFA documentary workshop under supervision of documentarymaker John Appel and the IDFA Kids & Docs workshop supervised by internationally renowned filmmaker Coco Schrijber.
Wendelien's documentaries were shown at national en international filmfestivals. Haar latest youth documentary Tiffany's Dream won the Rotterdam Sportfilm Award and has been shown on Cinekid and Dutch national television.
Films
2019 Intangible Heritage, documentaire (in ontwikkeling)
2018 Tiffany's Droom, documentary 25 "(Screenings:  Zapp Echt Gebeurd KRO-NCRV Rotterdam Sportfilm Festival 2018, Cinekid 2018, FICTS Milano.
Awards: Rotterdam Sport film Award 2018, Special Jury Mention FICTS International Sportfilm Festival Milano. ), nominatie Venice TV Awards 2019 categorie Sport
2015 STOF. De Laatste Naaisters van Staphorst (in ontwikkeling)
2011 Het Wonder van Weebosch (52"), documentaire over de jaarlijkse processie en paardenzegening van Weebosch. (filmplan ontwikkeld tijdens Idfa Documentaire workshop 2008). Vertoningen: Idfa, Intimate Lens Festival, Italy, Omroep Brabant, Wereld van Witte de With, Rubin Museum New York.
2009 Broeder Bij (12") Onder eindredactie van Pieter Fleury. Diverse festivals
2007 Sons of Art. Rotterdams Jongenskoor 1957 - 2007 (47"). Vertoningen: Iffr, RTV Rijnmond, Hollanddoc.nl, Regiodoc.
Scriptediting/coaching
Opdrachtgevers: Monique Nolte, Doclines, VolyaFilms, Hollandse Helden, Halal Films, Janetta Ubbels, Pieter van Huystee Films en anderen.
De Vrije Markt (2016) regie Madeleine van der Werf, Volya Films (selectie bundel voorbeeldplannen Mediafonds, nominatie debuutcompetitie NFF), KRO-NCRV, RTV Rijnmond, Wild Flowers (2015) regie Fathia Bazi, over de laatste Burnesha van Albanie (prijs beste debuutfilm, DocTiff 2016), NTR
Nieuwe Media Projecten
Staphorst in Beeld (Staphorst), Hivos (Den Haag), Intergamma (Leusden), Icare (Purmerend), ABVAKABO FNV (Zoetermeer), Eneco (Rotterdam), Gemeente Rotterdam (Rotterdam),
FNV Bondgenoten (Utrecht), Woningbouwvereniging Haag Wonen (Den Haag), Ministerie van VWS, Nederlands Instituut voor Zorg en Welzijn. Zie ook www.mirakelmedia.nl.
Lezingen
GEMAK, Den Haag
Biblebeltgenootschap
Cineblend
Gastdocentschappen
Rijksuniversiteit Leiden
VU Amsterdam
Reinwardt College, Amsterdam
Opleiding
Rijksuniversiteit Leiden, Visuele antropologie
Idfa Workshop, met John Appel en gastdocenten
Opleiding Camjo, Open Studio Amsterdam
Workshop Kids & Docs  met Coco Schrijber en gastdocenten
PR & Communicatie & Webdesign